Details

Published: 20 February 2010

Throughout the world, pristine forests are under threat. Sometimes a signature is enough to stoop the destruction. Sometime a mouse click is enough!
More information? Subscribe to t the mailing list Here!

Ongoing petizions
---
---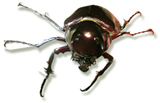 Spread the voice! Publish our news on your personal web page!