Details

Community leader Paulo Sérgio Almeida Nascimento, 47, was shot to death in the early hours of Monday (Mar. 12) in rural Barcarena, outside Belém, state capital of Pará, northern Brazil. Nascimento was a member of an association of indigenous people, communities made up of descendents of slaves, and people of mixed indigenous descent and was known for bringing environmental crimes to light.
Details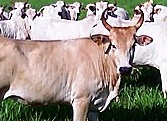 The food we eat and how we produce it are key to determining what kind of future we and our children will have. In the new report
Less is more
, Greenpeace answer the question of "what to eat?" by reviewing the scientific evidence exposing what our health and the health of the planet demand from us: a global reduction of 50% in production and consumption of animal products by 2050 and a change in the way we produce them. 
Details

New study dispels assumption that burning forest residues for energy is carbon neutral. Burning wood in power plants will significantly undermine efforts to reduce greenhouse emissions over the next 10 – 50 years even under industry best-case scenarios where only forestry wastes are burned as fuel, according to a study published in Environmental Research Letters. 
Details

The result of a system vulnerable to frauds, 41% of the timber exploited in the Brazilian state of Mato Grosso is in unauthorized areas. This is the conclusion of a study carried out by the Instituto Centro de Vida (ICV), which mapped the activity based on satellite images collected between August 2013 and July 2016 and compared them to the authorizations to exploit the material. The study shows that 195,600 hectares of Amazon forest were cut down in illegal exploitations in the period. The total area is equivalent to the cities of São Paulo and Belo Horizonte together.
Details

L'economia forestale di Myammar è ancora fortemente segnata dall'illegalità. Durante i primi nove mesi dell'anno fiscale 2017-18 le autorità hanno confiscato circa 36.000 tonnellate di legname, incluse oltre 7.000 tonnellate di teak e 29.000 tonnellate di altri legni duri. Si tratta di una quantità enorme di legname, considerando che per l'anno in corso il Myanmar National Timber Enterprise (MTE) prevede di raccogliere 15.000 tonnellate di teak.