Details

Published: 12 May 2017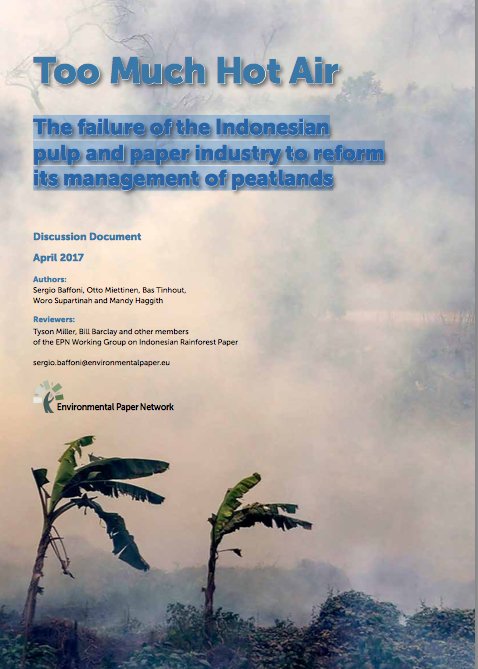 A new report 'Too Much Hot Air', details the shocking climate change impacts of the Indonesian pulp and paper industry through damage to peatlands, and highlights solutions in the form of 'paludiculture', with examples of good practice from local communities. The report is a discussion document, and it concludes with questions about we can move to a more sustainable future for Indonesian peatlands.
Details

Published: 10 May 2017

Deep in the rainforests of northern Malaysia, anti-logging campaigns are trying to stop logging companies from entering forests they say belong to Orang Asli communities. Blockades are being set up in peninsular Malaysia's northern state of Kelantan by groups that say logging activities are damaging forests and the surrounding environment. Kelantan has seen more forest clearing in recent years as the state ramps up tree plantation development. Activist groups say forestry departments are granting forest access to logging companies, while restricting access to forest-dependent communities. 
Details

Published: 28 April 2017

All the government units currently protecting Brazil's uncontacted tribes from invasion by loggers and ranchers could be withdrawn, according to information leaked to Survival International. The move would constitute the biggest threat to uncontacted Amazon tribes for a generation.
Details

Published: 22 April 2017

At the eve of the Earth Day, WWF published a new 
report
 highlighting that nearly 30% of Unesco World Heritage sites are threatened by illegal exploitation, and urges for additional and immediate measures to halt the worrying trend in illegal trafficking for international trade of CITES-listed species in the world's most ecologically important places.
Details

Published: 10 April 2017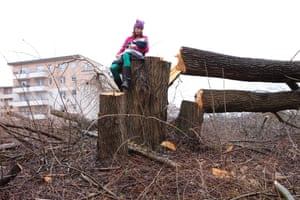 A controversial change to Polish environmental law has unleashed what campaigners describe as a "massacre" of trees across the country. The new amendment, commonly known as "Szyszko's law", after Jan Szyszko, Poland's environment minister, removes the obligation for private landowners to apply for permission to cut down trees, pay compensation or plant new trees, or even to inform local authorities that trees have been or will be removed. The change came into force on 1 January and has led to a surge in tree-felling, with activists reporting newly cleared spaces in cities, towns and parts of the countryside all over Poland.