Details

Published: 29 September 2016
A group of 100 men took a team of government environmental investigators hostage and threatened to burn them alive in Indonesia, on 2nd September, while the officials were investigating illegal fires allegedly started by a palm oil company. The mob was hired by Andika Permata Sawit Lestari (APSL), an oil palm company operating in Riau Province in Sumatra. The Ministry of Environment and Forestry said the team of officials was held captive until the following morning, when they were released after negotiations.
Details

Published: 23 September 2016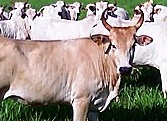 New analysis by Greenpeace has found that more than 20,000 hectares of forest was destroyed illegally in four northern provinces, in the first half of 2016. The illegal deforestation took place in Salta, Santiago del Estero, Formosa and Chaco, and represented more than a third of all forest clearance during the period.
Details

Published: 05 September 2016

 Forest fires are raging in an indigenous territory on the edge of the Brazilian Amazon, threatening to wipe out uncontacted members of the Awá tribe. Small groups of neighboring Guajajara Indians were forced to spend days attempting to contain the blaze in the absence of government agents, until an Environment Ministry-led fire-fighting operation began last week. Forest fires started by loggers destroyed over 50% of the forest cover in the territory in late 2015. The Environment Ministry has stated that the situation is "even worse this year."
Details

Published: 02 September 2016

The multibillion-dollar effort to plant a 5,000-kilometer-long wall of trees failed. A Great Green Wall of trees 10 kilometers wide and 5,000 kilometers long, bisecting a dozen countries from Senegal in the west to Djibouti in the east. Planting trees across the Sahel, the arid savanna on the south border of the Sahara Desert, had no chance to succeed. There was little funding. There was no science suggesting it would work. Moreover, the desert was not actually moving south; instead, overuse was denuding the land. Large chunks of the proposed "wall" were uninhabited, meaning no one would be there to care for the saplings.
Details

Published: 23 August 2016
The government of Bangladesh has extended to 2022 the deadline for a ban on cutting down trees at the country's natural forests, a measure aimed at protecting biodiversity. Just over 10% of Bangladesh's land area is covered by forests (871,000 ha), 30% of which are primary forests.  Just under 25% of the country's forests are owned by local and indigenous communities, 10% are privately owned and the remainder are state-owned. Less than 4 percent of Bangladesh's original habitats remain, and virtually none of these are rainforest. Many of Bangladesh's 5,000 species of plants and 1,500 species of vertebrates are highly threatened. Several species have disappeared from the country in recent years.