Details
Environmental and human rights activist, Rosane Santiago Silveira
was brutally tortured and murdered
in the city of Nova Viçosa (Bahia, Brazil) on January 29. She was active in protecting the  from land-grabbing by eucalyptus plantations the Extractive Environmental Reserve of Ilha de Barra Velha.
Details
The Prosecutor's Office of the southern Chilean region of La Araucanía is investigating the death of the lonko (chief) of a Mapuche community, whose body was found on a rural road in the fist days January. Juan de Dios Mendoza Lebu, the deceased, was the highest authority of the Raquem Pillá community, in the municipality of Ercilla, about 570 kilometers from Santiago, and his body had injuries attributable to third parties, according to the prosecutor in charge of the case, Nelson Moreno.
Details

The National Forest Authority (NFA)of Uganda  is worried about the recurrent replacement of natural forests with eucalyptus and pine trees in many parts of the country including wetlands. Tom Okello Obong, the Executive Director of NFA says their assessment has established a growing habit of people destroying the indigenous tree species for commercial eucalyptus and pines which have a grave impact to climate
Details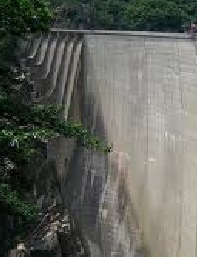 Mega-dams should not be built in lowland tropical forest regions due to the threat they pose to biodiversity and ecosystems, according to experts at the University of Stirling.  The recommendation -- published in the Journal of Applied Ecology -- emerged from a new study that focuses on the Balbina Hydroelectric Reservoir system in the Brazilian Amazon. Like many hydropower systems in the region, the Balbina dam caused extensive forest fragmentation, with large swathes of land flooded once the dam was closed, transforming former hilltops into islands.
Details
It is a sad Christmas for firs of Lithuania, destined to rapidly transformed into Ikea furniture. But bad news for all the fauna and flora of the country. A fight is heating up in Lithuania over government-authorised clearcutting in national and regional parks, many of which are also protected under the Natura 2000 network.